About Chef Dipak & Rahul
Our authentically trained chefs Dipak & Rahul understand the rich traditions of India's cooking, infusing Indian heritage with modern regional Indian cuisine for a taste of the unexpected. They believe that dreams come true when serving local and authentic Indian flavours to people and they are happy to share their passion with Amsterdam.
They have years of experience along with professional training in local Indian cuisine and have worked together in California before moving base to Amsterdam. Dipak worked alongside world renowned chefs in different parts of the world learning authentic and progressive Indian cuisine, but he credits his cooking skills to his own mother's kitchen. Chef Dipak has travelled door to door to learn authentic grandma's flavour from his mum's inspiration.Chef Rahul has won many accolades for his creative use of spices and presentation of Indian Food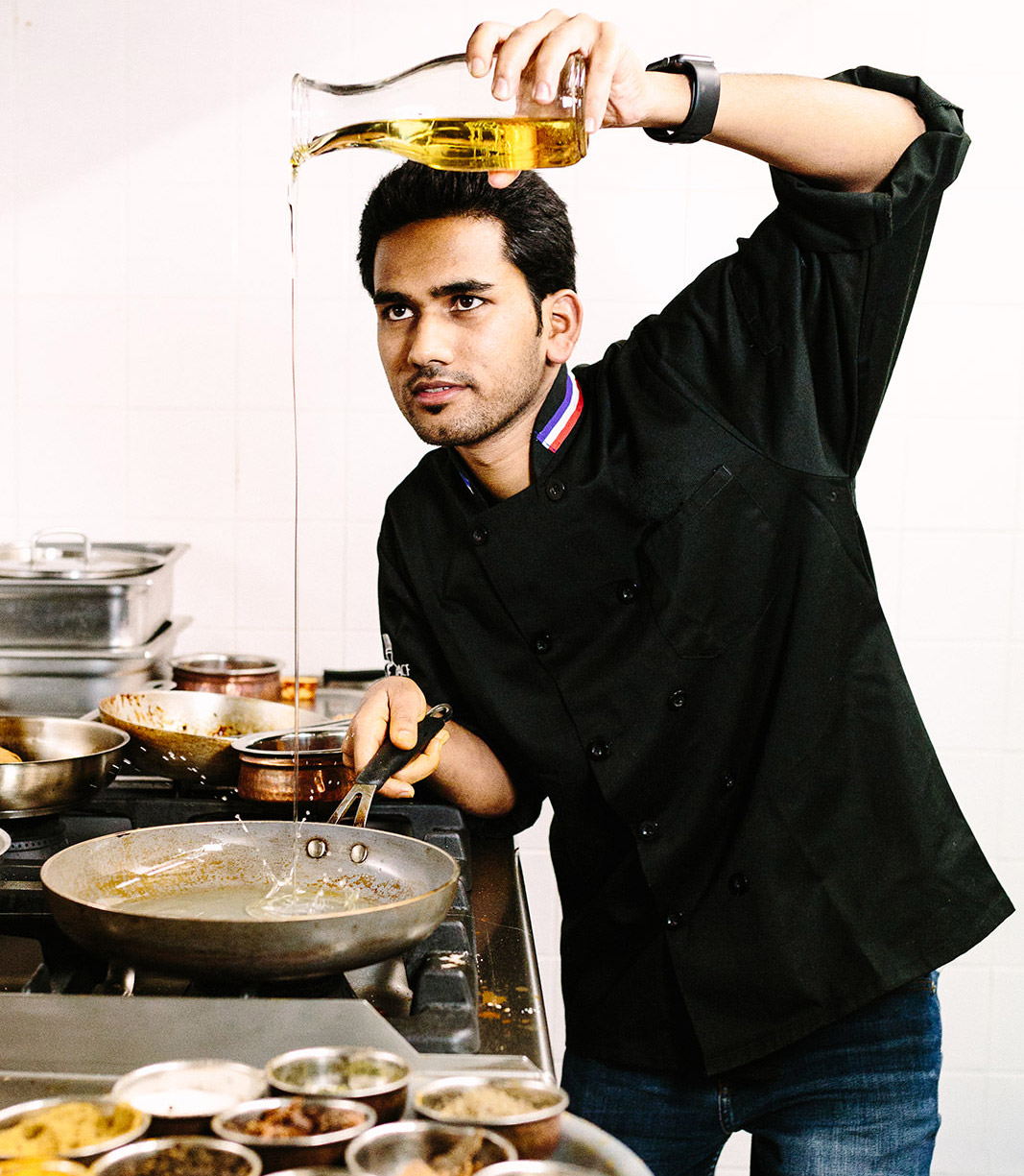 About 29 Spices
Indian food is more than just a curry, and 29 Spices wants to help you discover the rest of the menu. In our colorful, modern dining room, we whisk the curious and the daring away on a culinary adventure through modern India, region by region, awakening the senses with delicious aromas and flavour infusions.